When
Wonder Calls,
We Answer
Welcome to the Brand Hub of
the National Park Foundation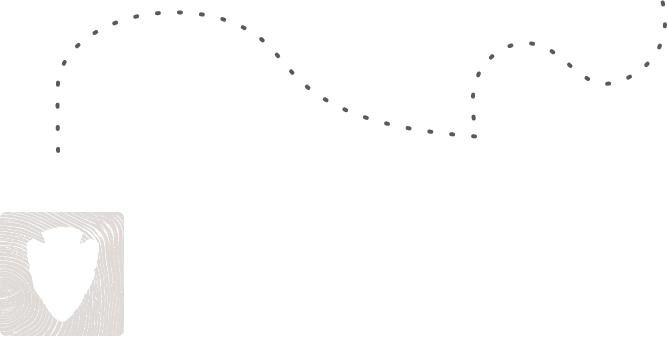 National Park Foundation
Is Our Brand
Wonder Calls Is Our
Brand Expression
Our brand is who we are. It is the work we do to help our parks flourish today and into the future so as many people as possible can experience and be inspired by these great places. But for people to truly know our brand, they have to feel it.
This is why a brand expression like Wonder Calls is so important. It gives our brand meaning. It gives people something to connect to. Something that will invite them in. Something that will make them feel. Feel the wonder.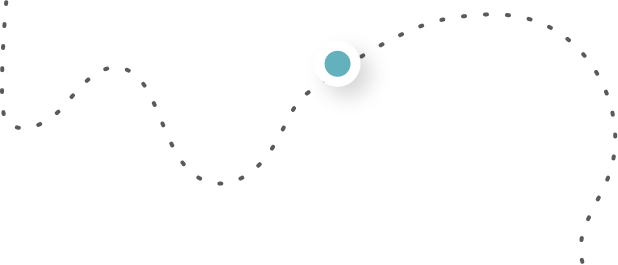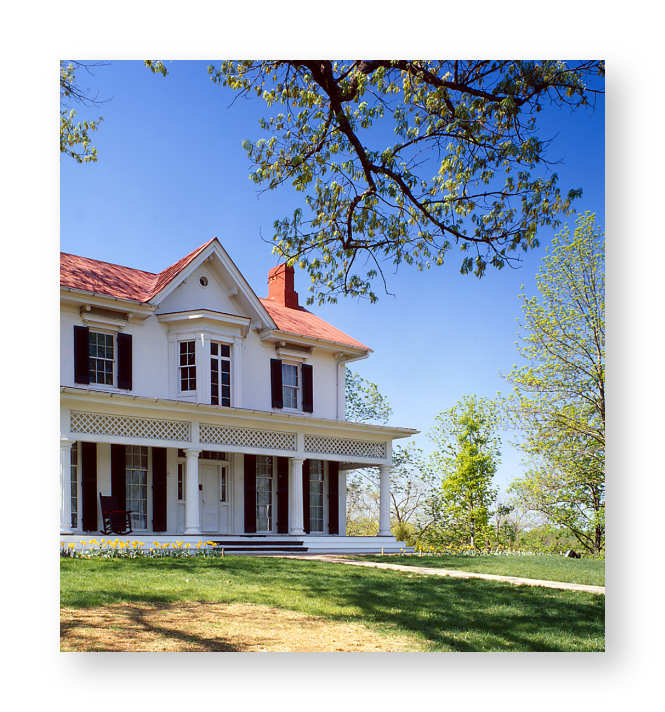 Who We Are
As A Brand
Who We Are As A Brand
The National Park Foundation works to protect wildlife and park lands, preserve history and culture, educate and engage youth, and connect people everywhere to the wonder of parks. We do it in collaboration with the National Park Service, the park partner community, and with the generous support of donors, without whom our work would not be possible.
Our work is organized into seven mission pillars:
Landscape & Wildlife Conservation
History & Culture
Resilience & Sustainability
Parks of the Future
Youth Engagement & Education
Outdoor Exploration
Communities & Workforce
Landscape & Wildlife Conservation
History & Culture
Resilience & Sustainability
Parks of the Future
Youth Engagement & Education
Outdoor Exploration
Communities & Workforce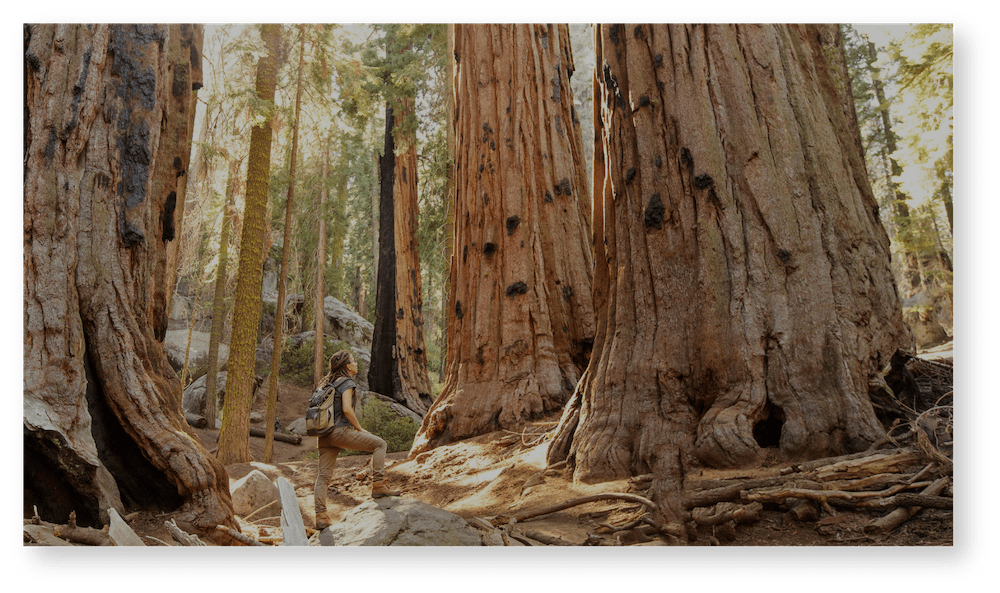 ---
What
Inspires Wonder
The following manifesto reflects what we stand for, and why Wonder is our ethos. Click the arrows to learn the meaning behind our brand expression.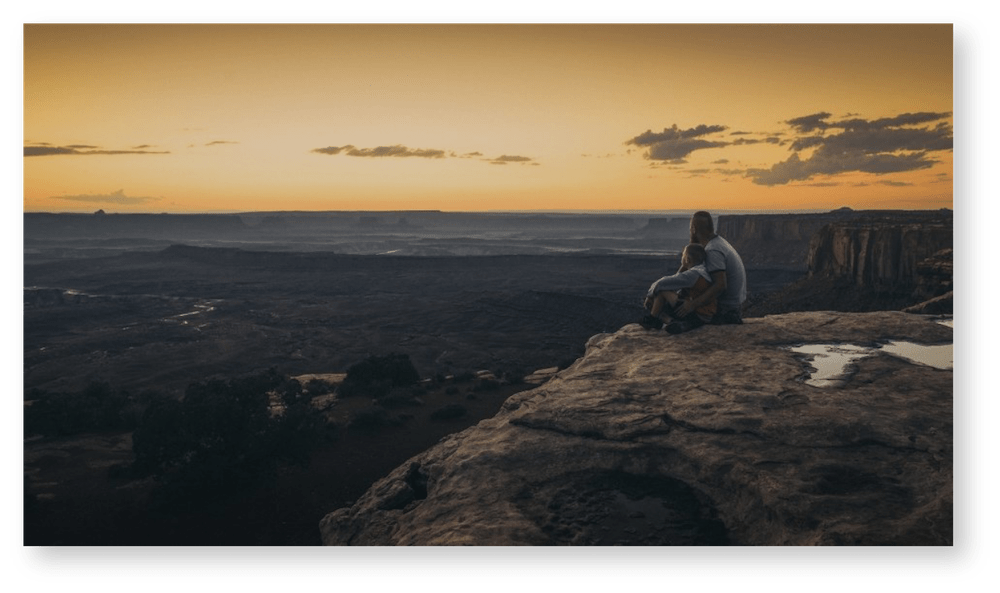 In America, there's a kind of place we don't just measure in miles, But rather by the blue of its skies and the majesty of its valleys. The flourishing of its wildlife and the endurance of its history. The number of lives it enriches and transforms.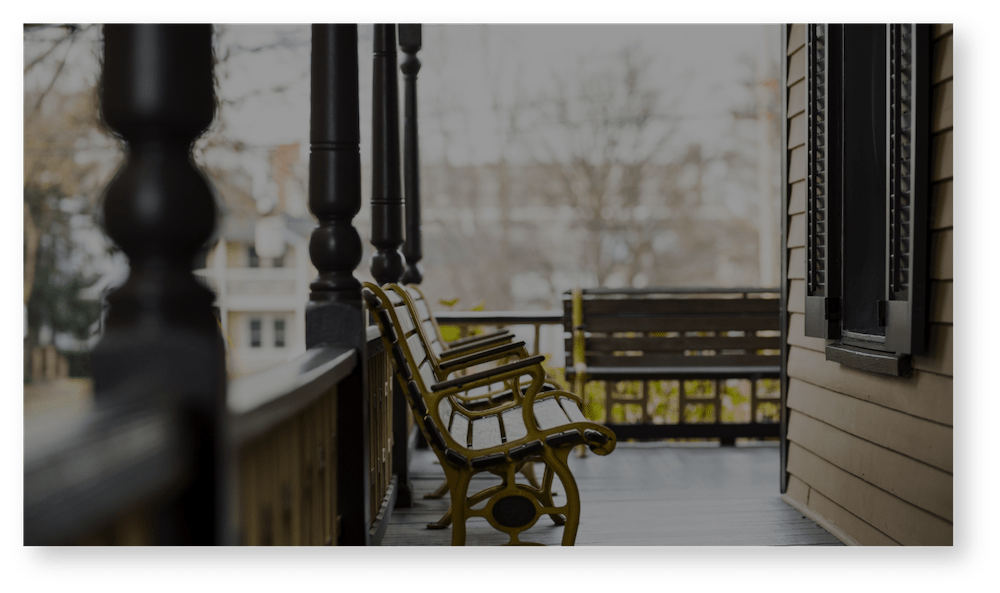 We call this place a national park.
And the national park foundation exists to ensure these places continue
To thrive while deepening their connection to the millions who cherish them,
A purpose we share with our growing community of passionate park champions.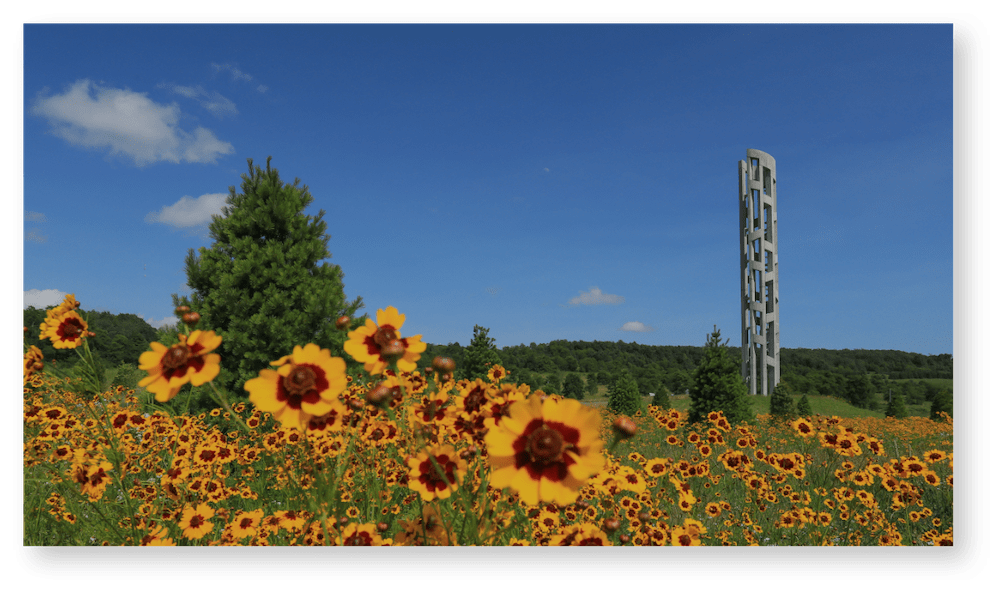 From securing antelope flats in the Grand Tetons
To raising funds to build the Flight 93 National Memorial,
To bringing a 4th grade class to the home of Dr. Martin Luther King, Jr.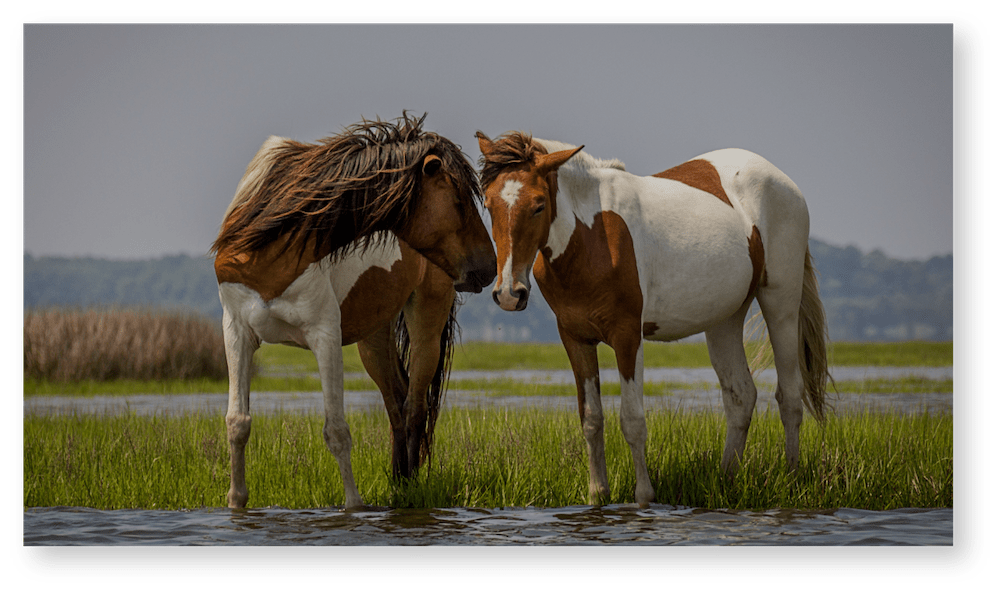 Because a national park doesn't just
stand for where America has been,
It inspires where we go next.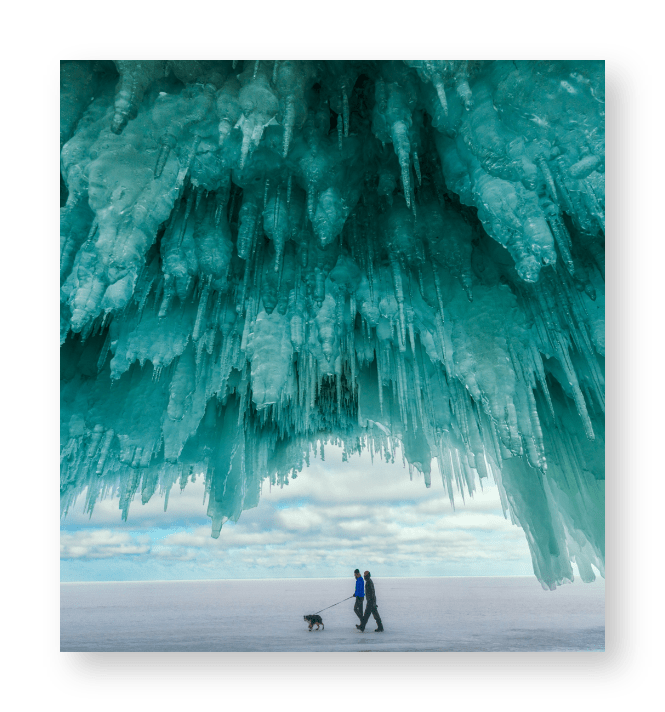 How Wonder Feels And Behaves
Our brand is who we are, which is why we like to think of it as a person. After all, we want to be relatable in the way we interact with people. We like to ask ourselves: What personality traits would the Foundation embody? The Wonder Calls brand expression guides and informs how we want our brand to feel and behave when donors, visitors, partners, and others interact with us.
Our Personality is: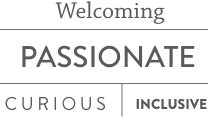 Our Behavior is: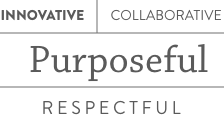 ---
Why
Wonder Calls
Is So Special
That feeling of surprise, awe or soul-stirring amazement that moves you to your core – this is Wonder.
Wonder is also the perfect word to describe the irresistible pull of America's national parks and why Wonder is at the core of our brand expression. Wonder in all of its forms. Wonder as rapturous joy. But also Wonder as solemn reflection.
We are the Grand Canyon just as much as we are the Trail of Tears.
Whatever form Wonder takes, we remain optimistic in our role as thoughtful stewards of that Wonder, anchoring our efforts in strength, beauty, and gratitude. Unlike charities that seek to compel the public to give out of fear or sadness, we at the National Park Foundation wish to connect through hope and inspiration. Wonder is our ethos.
It is our privilege and purpose to ensure Wonder thrives and is shared by all.
Wonder Calls is also a call to action to compel people to help take responsibility for the Wonder of our parks. To answer the call for themselves. Just as we at the National Park Foundation answer the call in all we do, our corporate partners answer it through their sponsorship, and our generous donors answer the call with all they give.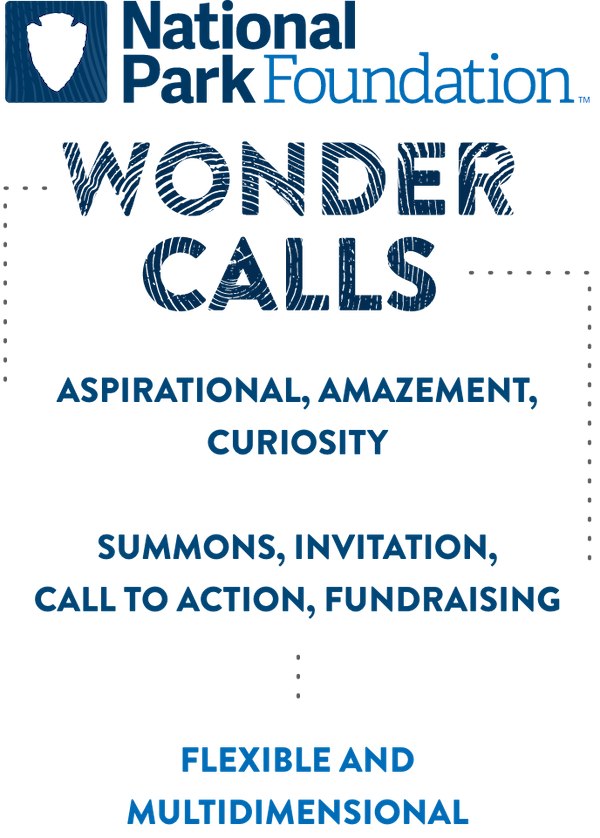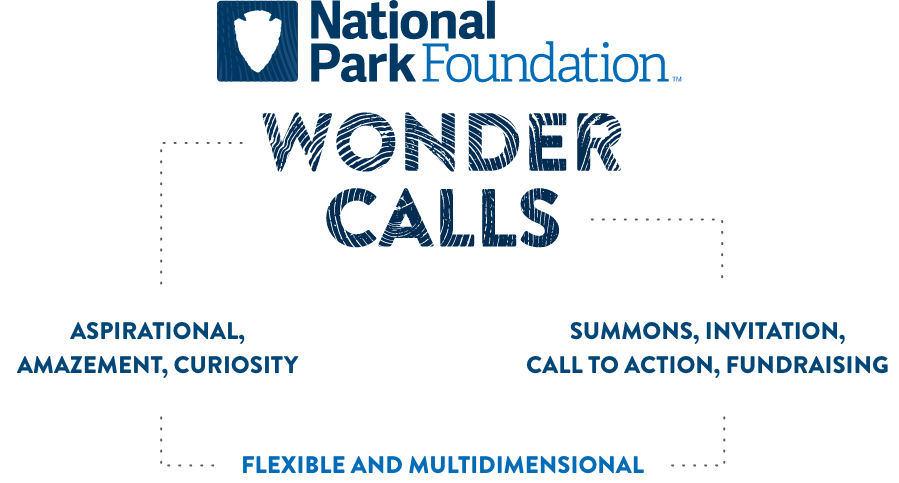 ---
Your Role in
Wonder Calls
As a member of the National Park Foundation team, you play an important role in helping bring Wonder Calls to life. After all, who we are begins with you. You are the face, voice, and stewards of what we do. Everything you do as an ambassador of the Foundation should help reinforce our Wonder.
What You Can Do To Help
First and foremost, just be you. There is an interest, passion, care for our national parks, and a fascination with our shared history and heritage that brought you to the National Park Foundation. When you put these feelings into the job you do, they radiate the Wonder at our core. This passion is what inspires others.
Some other things to think about:
Everything you say, write, or do shapes the brand. Every interaction with you is an interaction with the brand. So when you think about what to say, write or do, remember to think about our brand personality and brand behavior. Ask yourself:
Is it consistent with being purposeful, respectful, and collaborative?
Am I being welcoming when introducing someone to the brand?
Does it convey our passion? Does it foster curiosity? Is it driven to help celebrate the Wonder of our parks? ---
Wonder Calls
Resources
Get access to tools and assets that help bring Wonder Calls to life, such as logos, templates, messaging, and videos.